Dan Radcliffe Talks "The Woman in Black"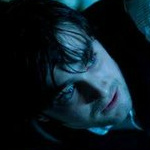 Aug 17, 2011
Yahoo has a new interview up with Dan Radcliffe (Harry Potter) where he discusses why he decided to make "The Woman in Black" his first post-Harry Potter film:
Radcliffe said, "It was certainly not a part that people can really
compare to Harry¦ But [the] main attraction, to be honest, was simply
the story, and how compelling it was, and being a part of a really,
really good horror film."

In "The Woman in Black," Radcliffe plays Arthur Kipps, a lawyer whose
wife has died leaving him with a young son. He is sent to a small
village to sort out the affairs of a deceased client, but as he delves
into local secrets he encounters a ghostly presence that foretells a
deadly curse. Radcliffe called the film's script "a character-driven,
well-written horror film that had the capability of being just as scary
as any Paranormal Activity,' or any of those films that have recently come out, while also having a depth of character that you don't often find there."
Radcliffe also discusses how Adrian Rawlins (James Potter) played Arthur Kipps in the 1989 television movie of "The Woman in Black":
Radcliffe recalled that he had finished work on the final film, "Harry
Potter and the Deathly Hallows," and was preparing for this when he
learned this fact. He said, "I went online and, saw, suddenly, yes,
Adrian Rawlins's name came up who was one of loveliest actors we've ever
had on 'Potter,' and he played my dad." Radcliffe said the link was
entirely coincidental, but that "it was another bit of kinship we had
there."
You can read the rest of the article here. The teaser trailer for "The Woman in Black" was released yesterday. "The Woman in Black" will be released February 3, 2012.