Reread Half-Blood Prince With the Lily and Stag Inn Reading Groups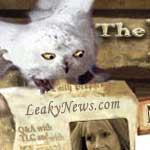 Aug 22, 2011
Rediscover your favorite moments in Harry Potter and the Half-Blood Prince with Leaky's Lily and Stag Inn Reading Groups! The Lily and Stag Inn is a subforum set apart from the rest of the
lounge, allowing members a more intimate area to post and discuss
our favourite books. By sorting into the Reading Groups you gain access to three extra rooms
called The Lily and Stag Inn where we discuss a
book at a time. You can discuss chapters, in depth topics such as
alchemy, characters and themes, or just hang out in our light
hearted area where we also have some little surprises waiting for
you. Simple move from room to room to find your favourite topics
and dive into the fun and discussion that awaits you.
Enjoy your reread!