J.K. Rowling Reaches Settlement with Former Agent Christopher Little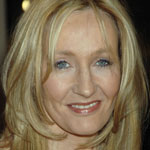 Jan 25, 2012
In June, Leaky reported that author J.K. Rowling had ended her association with the Christopher Little Agency.
The Telegraph has published a follow-up article to this story today, reporting that Ms. Rowling and Mr. Little reached a financial settlement outside of court. According to Mr. Little's spokesperson:


"JK Rowling and her former agent, Christopher Little, have reached an amicable
agreement concluding their long-standing business relationship, the terms of
which remain confidential. No further
comments will be issued by either party."
Ms. Rowling is now represented by The Blair Partnership, a new firm launched by
Neil Blair, her longtime agent at the Christopher Little Agency.
~*~
Special announcement: Leaky is looking for news editors! If you have what it takes, email us at news [at] the-leaky-cauldron [dot] org.