More Daniel Radcliffe Interviews! ShortList, CBS This Morning, LIVE! With Kelly, and a Photoshoot with Esquire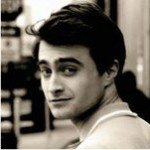 Jan 31, 2012
The closer we get to the release of "The Woman in Black" (February 3rd in the US, February 10th in the UK) the more interviews with Daniel Radcliffe there seem to be!
We have a video of Radcliffe's upcoming photoshoot with ShortList magazine. In the video he reveals his favorite movie, book, director, and the actor he most aspires to be like. You can see that interview here or below.
Radcliffe's interview with CBS This Morning begins with a clip from "The Woman in Black," and in the interview itself Radcliffe speaks about the movie. You can watch that here.
Radcliffe also appeared on LIVE! With Kelly today. On the show he and Kelly Ripa re-enacted a scene from the TV show The Bachelor. You can watch that here
We also have a new photoshoot of Radcliffe from Esquire UK. You can see that here in our galleries.
Thank you to everyone who emailed!
~*~
Special announcement: Leaky is looking for news editors! If you have what it takes, email us at news [at] the-leaky-cauldron [dot] org.