Follow Up Harry Potter Alliance Article in New York Times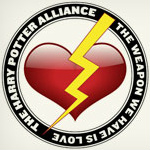 Apr 01, 2012
As readers may recall, the Harry Potter Alliance's "Hunger is Not a Game" campaign was recently featured in the New York Times. Since "The Hunger Games," which the campaign is based on, has been released a follow up article has been written:

On Thursday, March 22, just one day after a column I wrote for Fixes on the surging strength of fan activism appeared here, Lionsgate contacted Oxfam requesting that they immediately remove any mention of Hunger Is Not a Game " Oxfam's campaign to mobilize "Hunger Games" fans to learn about international food justice " from all of their Web sites because it was "causing damage to Lionsgate and our marketing efforts."
Lionsgate's lawyer, Liat Cohen, claimed that there were intellectual property infringements and pointed to their own efforts to drive fans towards charity causes, such as the United Nations World Food Program and Feeding America. They also stated, some thought disingenuously, that they were "truly making an effort to work with you on this."
Oxfam, along with the group Imagine Better, and their fan activist core discussed their options via a flurry of e-mails sent via iPhones and Blackberries; they were in the long, giddy lines already forming for opening night of the film. They decided not to back down, and even more, to teach Lionsgate a lesson about what it really means to "dialog" with a campaign such as Hunger is Not a Game, which is truly "owned" by fans " not one entity.
You can read the rest of the article here.