JustJared.com Photoshoot and Interview with Evanna Lynch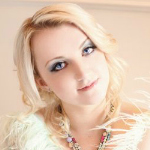 Jun 01, 2012
JustJared.com has published a new photoshoot and interview with actress Evanna Lynch about her upcoming projects, her time on "Harry Potter" and other personal favorites. Since finishing Potter, Lynch filmed a part for a TV show, Sinbad, to air this summer on SKY.
Images from the photoshoot can be seen in the Leaky galleries. Read the complete interview at this link.
JJ: How did shooting TV compare to your film experiences?
EL: I was excited and nervous because it was the first thing I did since Harry Potter, so it was the first thing I kind of felt like, you know this is job. Harry Potter was my childhood and it felt very safe and this was something I was
excited about. I wanted to work and meet new people.

JJ: Did you take anything from set?

EL: I didn't steal any props. I collected all the call sheets (laughs) and I took the sign from my door that said my name. I wasn't very daring.

JJ: Are there any books that you'd love to see get adapted into a movie?

EL: "The Hunger Games" is the big one for
me recently. I don't know, can I get back to you on that? I always
liked that book, "Star Girl". Have you heard of that one? She was very
much like the character of Luna so that's why I liked it. She was more
damaged than Luna. I'm going to go look at my bookcase when I go home.