Matthew Lewis Interviewed in "Attitude"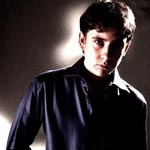 Jun 03, 2012
In the new issue of Attitude, Matthew Lewis talked about his acting career after Harry Potter. He told the magazine that he enjoyed being challenged with his acting carreer now that the comfort the Harry Potter movie franchise provided is gone. Matt Lewis also commented on his new movie, Wasteland, which is scheduled to be released later this year. Excerpts of the interview read:
"The great thing as an actor is that I don't know what my agent is going to call me with next," he said.
"She could be saying, 'You're going to go and be a secret agent', or it could be anything and that's exciting.
"But when you're doing Potter, it's the same thing, so I was ready to go out and do something different."
He added: "I've grown up on the Potter set and I don't expect to come out of that as this fully rounded actor.
"I never went to drama school. No matter how high-profile that was, I'm really on the bottom rung and I have to prove myself and learn as I go along."
Lewis laughed off claims that he has had plastic and dental surgery, adding: "I had this thing called an aligner, which was painful."
The full article can be read in Attitude magazine, which hit news stands May 30. (Caution to parents: the magazine itself is an adult magazine, not for children.)