Pottermore: Food Trolley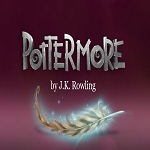 Jun 07, 2012
face="Arial">Based on suggestions from fans' comments on Pottermore,
you can now buy food from a Wizarding Food Trolley when visiting Chapter Six,
The Journey from Platform Nine and Three-Quarters, of Harry Potter and the
Philosopher's Stone. Pottermore Insider has uploaded a poll to find out what
food is a fan favorite. You can vote here for the next five days. The message
and poll on Pottermore Insider consist of:
size="3″>
size="3″>
We know from your comments on Pottermore.com that many of
you are curious about what different wizard sweets might taste like. So, if you
could board the Hogwarts Express, what would you choose to buy from the food
trolley? Would you be brave enough to try an Every-Flavour Bean?
face="Arial">You have 5 days to vote and we'll reveal the sweet you'd
most like to try on the Pottermore Gateway soon after.
If you could board the Hogwarts Express, what
would you choose to buy from the food trolley? I'd choose:
Bertie Bott's Every-Flavour Beans


Droobles
Best Blowing Gum


Chocolate
Frogs


Pumpkin
Pasties


Cauldron
Cakes


Liquorice
Wands
size="3″ face="Times New Roman">
size="3″ face="Times New Roman">
size="3″ face="Times New Roman">
size="3″ face="Times New Roman">