Emma Watson cast in "Noah"?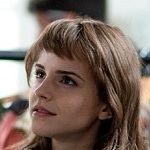 Jun 13, 2012
There has been a lot of talk recently of Emma Watson joining the cast of Darren Aronofsky's Noah. Emma Watson is rumored to play that part of Ila, the love-interest of Shem (Noah's older son). If she joins the cast, Watson will be acting alongside Perks co-star, Logan Lerman (Shem's brother). Variety reports:
Emma Watson is in talks for the young female lead in Darren Aronofsky's "Noah," and would play Ila, a young girl Noah rescues who later experiences a miracle.
Filming is set to begin this August.