Matthew Lewis to Make West End Debut in "Our Boys"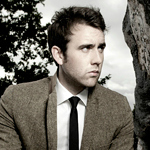 Jun 29, 2012
Actor Matthew Lewis (Neville Longbottom) will make his West End debut in the play, Our Boys, according to Playbill.com.
The play tells the story of the tribulations, tedium and terror that
young soldiers face when recovering from injuries incurred in the line
of duty.
Our Boy begins performances on September 26 at the Duchess Theatre in London. The show will be directed by Jonathan Lewis, and also stars actors Cian Barry, Arthur Darvill and Laurence Fox. Tickets can be booked via the official website, www.ourboystheplay.com.
Lewis was previously seen on stage in the U.K. national tour of Agatha Christie's Verdict.