Rupert Grint Runs in Olympic Torch Relay, JK Rowling in Opening Ceremony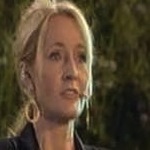 Jul 27, 2012
It is hectic here in Olympic London, as well as all over the country. Rupert Grint took part in the Olympic Torch Relay, running the ever-lit torch from Middlesex University. He ran the torch down hill to Barnet, near London. The Examiner reports:

One of 8,000 torchbearers who will have made this special 2012 Olympics run once its finally over and that started and will end in London, the 23-year-old actor was eager to take part in the tradition. The thespian did, however, admit to the British press that he is new to running.
Still, as this big run nears its end, Rupert Grint was successful and among the last to carry the official Olympics torch as this seminal symbol of the games heads for Olympic Stadium. There, the last torchbearer will light the cauldron in a dramatic way during the much-anticipated opening ceremony that say with a lot of pomp and circumstance that the games, herewith, begin.
There are images of Rupert available to see online–I am currently experiencing technical difficulties in embedding, my apologies.
In other Olympic news; the Opening Ceremony of the Olympic games has commenced here in London. It may be delayed do to time differences around the world. JK Rowling is taking part in this ceremony. It is a special appearance, and we hope to have footage shortly (as the ceremony is still in progress)! snitchseeker has posted rehearsal images online. The images show Jo reading, and a massive blow-up Voldemort!