Rupert Grint and Matthew Lewis Interviewed by the Independent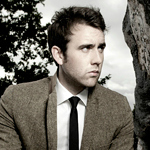 Oct 01, 2012
The Independent has a new interview up with Rupert Grint and Matthew Lewis, where they both discuss their memories of meeting each other on the set of Harry Potter as well as other memories associated with their time of filming the series.
Lewis recalls meeting Grint:

Dan [Radcliffe], Rupert and Emma [Watson] were already splashed over the newspapers by the time I came to my first Harry Potter [script] readthrough, when I was about 11. It was daunting at that age, like having your first day at school.
He was quite an enigma, as he didn't talk much about himself ' he still doesn't ' but he liked to have fun. In our spare time we hung out a lot in his room, where he had a pool table and a dartboard with a picture of Saddam Hussein stuck on. Then we'd spend hours exchanging endless obscure Alan Partridge quotes.
Grint recalls meeting Lewis:

When we started filming the Potter films, we had all left school and were with one another for long periods of time. Friendships tend to emerge in that environment in an intense way.
Matt had done a few things before, such as Heartbeat, so he was already a star. When he was younger he was like a little Peter Kay, with a real Yorkshire sense of humour. He'd eat chocolate mousse and purposefully get it all over his face to make me laugh ' and then I couldn't finish a scene.
Going to a WWF [wrestling] match up in Newcastle was one of our first bonding sessions ' afterwards we went to McDonald's with Dan [Radcliffe] and went crazy with fries, sticking them in our ears. I'm not sure me, Matt and Dan could go there together like that now.
You can read the rest of the article here.