Final Chapters of "Chamber of Secrets" Will be Available in Late October, Scholastic Holding Live Web Chat with J. K. Rowling 10/11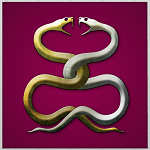 Oct 10, 2012
During a speech at the Frankfurt Book Festival, Pottermore CEO Charlie Redmayne revealed that the final chapters of "Chamber of Secrets" will open on Pottermore sometime this month. You can see slides from his presentation, where he discusses further aspects of Pottermore, here or below. Furthermore, Redmayne has discussed how Pottermore aims to expand the world of Harry Potter:

"When she was writing the books, [J.K.] created an immense imaginable world and the books are really narrow passageway through that world' said Redmayne. Pottermore expands on what readers already know from the books with more details about the characters (How did the Weasleys meet? What historical event were the Malfoys involved in?), interactive games (see where the Sorting Hat places you), and details for each book. As new items are launched, there are spikes in traffic. Currently, they are building more interactive opportunities on the site to maintain that traffic between content releases.
You can read more here.
The Pottermore Insider also made an announcement reminding everyone that tomorrow Scholastic will be hosting a live web chat with J. K. Rowling:

Tomorrow, Thursday the 11th October, from 5:00pm BST (12:00pm ET/ 9:00 am PT), J.K. Rowling will be answering questions about Harry Potter (including Pottermore) from children around the world in a live webcast.
You can view the webcast on the Scholastic website (for the US version of the site) or on the Bloomsbury website (for the UK version of the site) and watch it live, as it happens.
In the webcast, J.K. Rowling will also be answering a Pottermore-related question that you, our Pottermore fans, voted for at the start of September – 'Which Pottermore house are you in?'.
Find out what J.K. Rowling has to say about her house and more.
style="margin-bottom:5px"> Publishing Innovators: Pottermore | Charlie Redmayne from Publishers Launch Conferences style="margin-bottom:5px">
style="margin-bottom:5px">Many thanks to SnitchSeeker for the tip.