Video: J. K. Rowling with Charlie Rose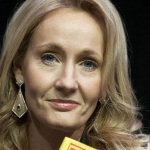 Oct 22, 2012
J. K. Rowling's recent appearance on Charlie Rose can now be seen in its entirety here or below.
During the interview Rowling discussed The Casual Vacancy, of course, but she also talked a little bit about Harry Potter. In particular she discussed some of the actors' performances in the films.

Many thanks to SnitchSeeker for the tip!