Final Installment of "Chamber of Secrets" Now Available on Pottermore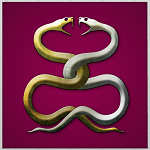 Oct 31, 2012
The last six chapters of "Chamber of Secrets" are now available to explore on Pottermore:

Experience Professor Lockhart's Valentine's day festivities, survive the spiders in the Forbidden Forest, and of course, confront what's hidden within the Chamber of Secrets.
As well as these latest Moments, there is also new exclusive content from J.K. Rowling on subjects including ghosts and the history of the Chamber of Secrets.
Whether or not you explore these new Pottermore chapters today we here at Leaky hope you have a wonderful Halloween! And we hope those of you who were in the path of Hurricane Sandy are all safe and sound.