Tom Felton on Plans to attend Supernova Fan Conference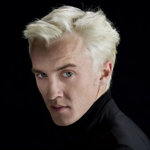 Nov 06, 2012
As reported earlier, Tom Felton is planning to attend Supernova Fan Conference in Australia with Harry Potter co-stars, Alfie Enoch (Dean Thomas) and Chris Rankin (Percy Weasley). In a phone interview, Felton expressed his excitement for the up-coming conference, and chatted about his recent project (Belle), his role as Draco Malfoy, and Pottermore. Louise O'Mara from The Chronicle reports:
"I had a great time last time in Australia and seemed like we didn't get to much time to meet everyone obviously, so they invited me back this year," he said.
"I don't need my arm twisted to come back to Australia – I've been really excited about it.
"People seem to think we started off to make eight films, and actually it was quite the opposite.
"It was only through the success and the support we had worldwide that we managed to stay there for the duration really. So I am always keen to come out to and say thank you personally."
With hundreds of fans expected to line up at Supanova, Felton said it still surprises him just how popular the series is on despite the last movie being released over a year ago.
"It is quite incredible," he said.
"I guess we all kind of expected people to move on slightly, but there are lots of people still keeping the Harry Potter flame burning so to speak."
Another reason the actor is looking forward to returning to Australia is to catch up with his brother in Melbourne and maybe see some cricket.
"He's been there about six years," he said.
"He went out backpacking for six months and never came back. To be honest with you I don't blame him, after my trip out there I could see why.
"I am looking forward to hearing his Australian accent.
Felton said he still pinches himself on just how lucky he was to play Draco Malfoy for 10 years.
"He is just so enjoyable," he said.
"I'd be lying if I said I didn't miss him. It was a great ability to vent all the frustration and anger of day to day life through him.
"He was very good fun and it got more interesting as the years got on, which was nice.
"(at the end of the series) there was an inkling of hope for him, a lot of it is left unsaid which is one of the beauties of the book.
"It is kind of left up to the audiences interpretation. It was nice to see some good side of him at least."
And what is next for the 25-year-old?
"Right now I am working on an English period drama called Belle," he said.
"A lot of the things I have been working on the release dates are a bit up in the air for next year, so lots of things to look forward to including a film called Therese and mini TV series Labyrinth.
"The one I am playing now is not such a nice guy. But I won't lie, I do enjoy playing people that aren't so friendly or nice.
"But I actually have some other chances to play other things as well, one quite heroic and one very sickly meek child type role, so very different and very contrasting and I am hoping that broadens my horizons."
For any fans wondering if the actor has been sorted on the Pottermore website, he admitted he hadn't got that far.
"We signed up ages ago when they first set up the website but I haven't been sorted yet," he laughed.
"I am still awaiting my destiny. I don't think I could face it if it was anything but Slytherin to be honest with you."
Thank you to Louise84 for conducting the interview, and emailing Leaky!