Video: Daniel Radcliffe in "Robot Chicken"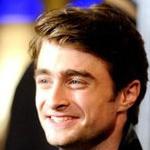 Nov 13, 2012
Daniel Radcliffe voiced a few characters for a recent episode of the Adult Swim show Robot Chicken. You can watch him in Robot Chicken here or below.
In the show he plays both a teenager calling out for Kool-Aid and Thomas the Tank Engine. This video contains adult content so please be forewarned.

Many thanks to SnitchSeeker for the tip!