Daniel Radcliffe's New Official Site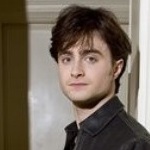 Dec 02, 2012
Daniel Radcliffe has joined Google+, and created a new official web page that keeps track of all official Daniel Radcliffe doings! The page can be seen here. Radcliffe's cover photo (similar to that of Facebook) of his Google+ page is a photograph of a message that reads:

Hello Everyone.
So this is my first foray into the world of social media. This exists for one main reason: To be my only official and verified online presence. It gives accurate information free from impostors or fabrication. So if you prefer accurate information, welcome to Google.com/+Daniel Radcliffe.
Yes, we prefer accurate information! As of now, according to his page, Daniel Radcliffe just wrapped up Horns and is doing a Q&A at Whistler Film Festival.
Thank you to Jeannine for the heads up!