"Prisoner of Azkaban" Coming Soon to Pottermore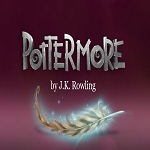 Dec 14, 2012
The tea leaves the Pottermore Insider posted last week have revealed an image of a rat, a Grim, and a hippogriff, which can only mean one thing – "Prisoner of Azkaban" is coming to Pottermore:

Recently you've been sharing your tea leaf predictions with us and now that the leaves have settled we can confirm; changes are coming soon to Pottermore.com.
The teacups show the shapes of three different creatures ' a Hippogriff, a large dog and a rat. Each creature represents a different Moment from the first chapters of Harry Potter and the Prisoner of Azkaban, coming very soon to Pottermore.com.
Go to the Pottermore Insider to vote for which tea leaf related Moment you're most interested in seeing. The Moment that gets the most votes will be previewed on the Insider.
What's everyone looking most forward to seeing from "Prisoner of Azkaban?" Is there anything in particular you're hoping that J. K. Rowling wrote additional information on?