First Chapters of "Prisoner of Azkaban" Coming to Pottermore on December 20th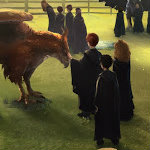 Dec 17, 2012
The Pottermore Insider has announced that the first few chapters of "Prisoner of Azkaban" will be up on Pottermore this Thursday, December 20th.
The Pottermore Insider has also released a sneak peak at one of the Moments that will be shown in the chapters: Hagrid's First Lesson. Get a look at Harry's Care of Magical Creatures class interacting with hippogriffs here.
What part of the first few "Prisoner of Azkaban" chapters are you most looking forward to seeing on Pottermore?