Tom Felton to Star in "Attachment"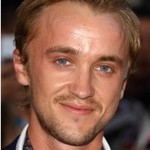 Mar 15, 2012
Tom Felton will be starring in the upcoming film, "Attachment," a movie about "a married teacher who shares a night of passion with one of her students. Felton will play the young man, who begins to stalk her and becomes her own daughter's boyfriend." Felton is also set to film "Therese Raquin" this year.
You can read the rest of the article here.
Many thanks to Max for owling!