PotterCast 246: Casually Late Casual Debate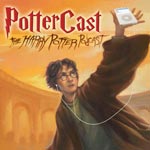 Apr 30, 2012
PotterCast, our Harry Potter podcast, is back with PotterCast 246: Casually Late Casual Debate! This new episode features much
discussion on J.K. Rowling's upcoming novel The Casual Vacancy, which will be released on the 27th September this year. Your PotterCast hosts debate their many
predictions about the plot, characters, and conspiracy theories around
the book's release. No spoiler alerts required this time –
John's penchant for accurate predictions notwithstanding… Enjoy at this link or by updating your iTunes!!
Running Time: 53:37