Pottermore: Chamber of Secrets Update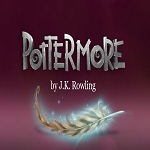 Jun 11, 2012
Pottermore Insider has posted yet another update on the progress of Harry Potter and the Chamber of Secrets. According to the post, more sound and artwork editing has taken place. The update reads:
Monday 11 June
Chamber of Secrets update:
Last week, we were editing sounds in the studio for the Chamber of Secrets and we're now working on finishing artwork for Chapter Eleven, The Duelling Club
.
Stay close to Leaky for further updates!