Pottermore Teaser Questions for "Prisoner of Azkaban" to Begin Tomorrow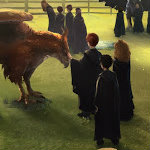 Mar 14, 2013
The Pottermore Insider has revealed that it will be posting ten Teaser Questions over the next ten days in anticipation of the newest chapters to be released from "Prisoner of Azkaban," which will be chapters eight through fifteen:
Starting tomorrow, Friday March 15, a Teaser Question will be posted every day for the next ten days at 16:45 (GMT) on the Insider and at 17:00 (GMT) on our Facebook and Twitter pages.
These will increase in difficulty each time: some will challenge your attention to detail, some will require a good knowledge of the book, and some need only imagination and wild guesswork.
Before trying the Teaser Questions, read the tips below for how best to tackle them:
One ' things are not always what they seem in Harry Potter and the Prisoner of Azkaban, and nor are they in our Teaser Questions.
Two ' look out for hints here on the Insider, and on our Facebook and Twitter pages.
Three ' get help or help others by joining the conversation and sharing your thoughts, whether in the Great Hall, your common room, or on our Facebook and Twitter pages. If you follow us on Twitter, you can use the hashtag #pmteasers.
Four ' consult your copy of Harry Potter and the Prisoner of Azkaban to jog your memory or provide inspiration.
For now we are keeping the answers a secret, but all will be revealed soon enough.
Good luck.
Additionally, the Insider has announced that from March 14th to March 18th every sale the eBook eidtions of Quidditch Through the Ages and Fantastic Beasts and Where to Find Them will benefit Red Nose Day:
March 15 marks Red Nose Day, a UK-wide fundraising event organised by the charity Comic Relief every two years. People on this day, including some of the biggest celebrities in Britain, are encouraged to put their inhibitions to one side, wear a Red Nose and do something funny for money. It is a day that brings together the nation in making a difference to the lives of people across Africa and the UK who are facing terrible injustice or living in desperate poverty.
J.K. Rowling has long had an association with Comic Relief, since writing the two Harry Potter companion books for the charity ' Quidditch Through the Ages and Fantastic Beasts and Where to Find Them ' in 2001. Since their release, these stories have raised over £18 million for Comic Relief and helped to change countless lives.
As this is the first Red Nose Day that the eBooks have been available from the Pottermore Shop, we really wanted to help raise awareness and get into the spirit. We hope that you like our new look, and that those of you who haven't yet discovered the eBooks might be persuaded to give them a try or send them to someone as a gift, in the knowledge that at least £1.15 from every sale goes to Comic Relief – so you can learn more about the world of Harry Potter whilst helping to change lives.