Pottermore joining PlayStation Home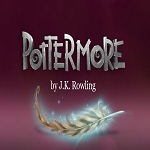 Mar 18, 2013
In April, Pottermore will be joining PlayStation Home–Sony's online gaming component to PlayStation3. In this exciting, new version of Pottermore, players will be able to explore "well-known locations" from Harry Potter as an avatar. Users will be able to step down Diagon Alley and onto the Hogwarts Express. Gamers can participate in a number of activities including: Wizard duels, "Book Herding", collecting trading cards, and shopping for wizard wear and companions. Players will be able to link their current Pottermore accounts to PlatStation Home using their PlayStation Network ID. With this, more interactive aspects will be accessible. Pottermore's press release states:

vlink="purple" lang="EN-GB" link="blue">

Pottermore and the development team at Sony have worked incredibly closely on this latest collaboration to ensure that the beautifully illustrated Moments on Pottermore.com were authentically transitioned into the virtual 3D gaming platform.

Charlie Redmayne, CEO of Pottermore comments: "Pottermore reaches across multiple digital platforms, and Sony's partnership has allowed us to forge this exciting connection with PlayStation Home, creating the most immersive experience possible within that space and giving users wonderful new ways to explore locations from the Harry Potter stories. Following the successful launch of Wonderbook: Book of Spells, this is another example of the creative collaborations Pottermore is developing to bring the world of Harry Potter even more ingeniously to life."
vlink="purple" lang="EN-GB" link="blue">
Thank you to Pottermore for the notification! We cannot wait to see this advancement of Pottermore unfold.