Thundersnow Media Inc. Enters a Partnership with the Harry Potter Alliance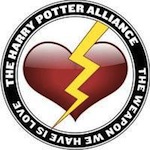 Mar 22, 2013
Thundersnow Media Inc. has announced that it is entering a partnership with the Harry Potter Alliance (HPA). HPA is a non-profit organization that motivates the Harry Potter fandom to "civic action" and promoting human rights through out the world. Thundersnow Media Inc. is joining HPA in their charitable actions, by providing donations from their The Time Tribe game. This game is made for 8-13 year olds, and plays out epic lives in different cultures around the world, through different times. Gamasutra Press Release reports:

"This partnership is a natural extension of our mission' said ThunderSnow founder, Dr. Karen Wehner. "The HPA does an incredible job of mobilizing fans of a fictional world to heroic actions in the real world. Beyond delighting kids with a fun game and a great story, we want to get our players thinking about the world around them, and their place within it. Our integrated Charity Portal empowers players to channel connections they make with characters and events in our story world into concrete help for those in similar circumstances today, all without leaving the world of The Time Tribe ."
HPA Executive Director Andrew Slack praises The Time Tribe , noting it is "revolutionizing how our kids use gaming to learn about history, other cultures, and empathy … what an incredible and innovative endeavor!" Dr. Julie Barton, HPA Development Director, shares similar sentiment regarding the new partnership between the HPA and ThunderSnow Media. "With the creation of The Charity Portal as an intrinsic part of The Time Tribe game, Thundersnow Media is forging new ground with the intersection of gaming and philanthropy. We at the HPA are so excited to join in this venture, which furthers our mission to get young people both engaged in civic action and empowered to know that their actions can make a difference."
You can read the full article here.