Emma Watson's Waxwork Model Unveiled at London's Madame Tussauds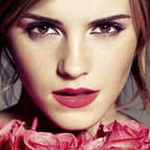 Mar 26, 2013
Today, a wax model of Emma Watson was unveiled at London's Madame Tussauds:
The 22-year-old Hermoine actress will be seated on a chaise lounge in the iconic tourist attraction, to allow fans to sit next to her.
Madame Tussaud's Nicole Fenner said: "Emma is the perfect addition and we're very lucky to add her to out A-List line-up.
"She's a true English rose known and loved by millions of film and fashion fans around the world."
You can see what Watson's waxwork figure looks like and read more about it here.