Pottermore at PlayStation Home Now Available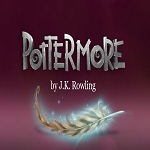 Apr 03, 2013
The Pottermore Insider has announced that Pottermore is now available to play on the PlayStation Home:

As we previously announced on the Insider, we've been working with Sony to translate a selection of beautifully illustrated Moments from Pottermore.com into PlayStation Home, PlayStation® 3's free virtual 3D gaming platform.
We're very excited to announce that Pottermore at PlayStation Home is now available, so you can step inside Diagon Alley and the Hogwarts Express as your own customisable avatar.
…
This experience will evolve over time to include more locations, new purchasable items and additional mini-games. As usual, you'll be the first to know about any updates here on the Insider. We have a separate team working on these new Pottermore innovations so, for those who don't have a PlayStation account, there is no need to worry as we still have a dedicated team hard at work on new Moments and instalments for Pottermore.com
The trailer for Pottermore on PlayStation Home can be viewed here or below.