Dan Radcliffe to Star in "Tokyo Vice"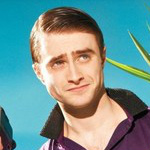 May 01, 2013
Dan Radcliffe will be starring in the upcoming film, "Tokyo Vice," where he will play an American journalist who goes up against a Japanese crime boss:

Radcliffe will play American reporter Jake Adelstein who, while working at the Yomiuri Shinbun newspaper in Tokyo, covered the crime beat and locked horns with yakuza boss Tadamasa Goto, called the "John Gotti of Japan." The film is based on Adelstein's memoir detailing how the journalist's investigating and finally exposing the notorious gangster exacted a high personal cost and sacrifice which included death threats.
You can read the rest of the article here. Production of "Tokyo Vice" will begin in 2014.