Devon Murray coming to LeakyCon!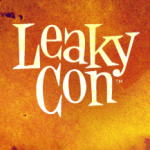 May 10, 2013
LeakyCon was ecstatic to announce that Devon Murray (Seamus Finnigan) will be attending his very first LeakyCon in Portland! Devon will be joining co-stars Scarlett Byrne (Pansy Parkinson) and Ellie Darcey-Alden (young Lily Evans). LeakyCon reports:


We are thrilled to welcome Devon Murray to the LeakyCon family! He will be joining his co-stars Scarlett Byrne and Ellie Darcey-Alden in representing Harry Potter in Portland. While you all know him as the lovable, Gryffindor, accidental pyromaniac, Seamus Finnigan, Devon has been acting since he was a young boy.

The Irish actor has been in films such as Angela's Ashes and the TV movie Yesterday's Children. Devon is a big supporter of Manchester United, and as a horse enthusiast has competed at show-jumping events.

This will be Devon's first time at LeakyCon, so help us give him a huge Leaky welcome!