Weekly Round-Up!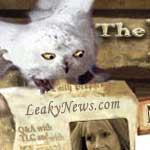 May 19, 2013
And we're back! Hello everyone, we are officially back, up and running! Sorry we've been gone so long, don't worry we definitely missed you. There has been a lot going on in the world of Potter these last seven days; here is a brief round up:
Pottermore won The Bookseller Industry's Digital Strategy of the Year Award, for its creative e-marketing of the Harry Potter books.
Emma Watson made a splash in the news with her beautiful rendition of "punk" fashion at the Met Ball color="#333333″>, as well as her attendance at the Cannes film festival. At the festival, Watson's new movie, The Bling Ring, made its debut. Watson gave numerous statements and interviews, on subjects ranging from body image to her acting career.
But Watson insists she is not trying to distance herself from her famous Harry Potter image.
"I'm not trying to run away from it," Watson said at a Cannes Film Festival news conference on Thursday where The Bling Ring premiered. "I'm very proud of the work that I did. I'm just really enjoying having the chance to transform into new roles."
"I've accepted my body shape more as I've got older," said Watson. "I went through a stage of wanting to have that straight-up-and-down model look, but I have curves and hips, and in the end you have to accept yourself as you are."

Emma finds the weight-consciousness among young girls these days extremely alarming. "It makes me sad to hear girls constantly putting themselves down," she said. "We have these unbelievably high expectations of ourselves, when actually we're human beings and out bodies have a function.
color="#333333″>
color="#333333″>Rupert Grint gave fans a pleasant surprise by appearing at a Door Youth Project charity concert.

The 24-year-old actor had travelled from his home in Hertfordshire to watch his sister Samantha's band Ghost of Samantha open the show, held to raise funds for the Door Youth Project.
color="#333333″>
color="#333333″>
color="#333333″>Evanna Lynch gave a speech to university students on the inspiration she received from her character Luna Lovegood.

Lynch said she hoped audience members would not be held back by their fears after seeing her presentation.

"There were many nights while studying for my final exams, when I'd get so resentful of my cat's inactivity I would shut her out in the rain for an hour to settle the score' she said jokingly.

As much as she wants to bask in the laziness of being a cat, Lynch wants everyone to take inspiration from Luna Lovegood and make the most of their lives.
color="#333333″>Matthew Lewis enjoyed a visit with kids a Leeds Museum, and was fascinated by the "Magic of Medicine" exhibit he saw as well as the children he met.


Matthew said: "It was great being taken round the Thackray Museum's Magic of Medicine exhibition. It's one of my favourite museums and I was amazed by the children I met and how fascinated they were by the element of magic in medicine and color="#446688″ style="color: #446688 !important; font-size: inherit !important; position: static; ">

healthcare

. Thanks again to everybody at the Museum for organising such an excellent day."
color="#333333″>Jason Isaac gave a lengthy interview to the Guardian about life as a father and a husband, and not the Lucius Malfoy type.

Acting is a simple job, just hard to do. People tell funny stories about pretentious actors, but all that matters is the audience watches and they are not reminded that you are a strange, poncy person with make-up on.

My job is irrelevant to my kids. The only effect the Harry Potter films have is that sometimes weirdly life stops for a minute or two while Dad has to deal with someone who wants to talk to him. I'm not Lucius Malfoy, I'm their dad, and 99.99999% of their existence with me is nothing to do with work.
color="#333333″>And last, but certainly not least: Hufflepuffs and friends celebrated the wonderful birthday of a particularly gifted Head of Hufflepuff House, and Head of Herbology, Professor Pomona Sprout!