Story Navigator Feature to be Introduced on Pottermore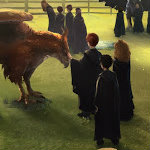 Jul 12, 2013
In addition to the release of the final installment of "Prisoner of Azkaban" sometime this summer, Pottermore plans to introduce several new features to the site, including the "Story Navigator":

For those who know the stories inside out, you might want to jump straight to parts of the books that you love the most, whether you've explored the Moments leading up to them or not. The Story Navigator will allow you to skip ahead to any Moment available on Pottermore.com, giving you the freedom to explore them in any order you wish.
For those who would like to follow Harry's story as it unfolds in the books, you will still be able to explore the Moments in the order they are presented to you ' chapter by chapter, Moment by Moment.
The way you explore the Moments will remain the same; most Moments have multiple layers so, using your mouse to double click, you can explore each layer and find items to collect, as well as new writing by J.K. Rowling to unlock and read.
All Moments that you've yet to visit will appear to you in black and white, whereas all those you've already explored will be shown in full colour. There will also be some markers to show you where to find J.K. Rowling˜s new writing and other interesting things in the Moments.
~*~

Leaky alert: webmistress Melissa Anelli will be doing a reddit iAMA Q&A session on Wednesday July 17, 5pm Eastern. Chat about Leaky, Harry Potter, LeakyCon and more.