Rupert Grint stage debut in "Mojo"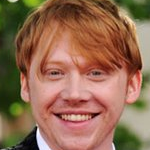 Jul 27, 2013
It has been confirmed that Rupert Grint will be making his West End debut. Grint will be playing a smaller role in the stage production of Mojo. Grint's character, Sweets, is a "pill-popping petty crook" in 1958 Soho's underground world. The production will premiere at Harold Pinter Theater. The Daily Mail reports:
style="">
Grint will make his stage debut as a pill-popping petty crook alongside Brendan Coyle (Downton Abbey's Mr Bates) and Ben Whishaw, Bond's latest gadget wizard Q.


style="">
Grint had participated in a rehearsed reading of the play.
Grint will play a minor hood called Sweets who pops amphetamines like Smarties and does a sort of double act, full of comic menace, with Mays, as a character called Potts.

Rickson explained how he met Grint and then placed him in the Mojo read-through.
class="clear" style="margin: 0px; clear: both; width: auto; padding: 0px !important; min-height: 0px !important; height: 0px !important; line-height: 0 !important; font-size: 0px !important; float: none !important; border: 0px !important;">
˜I'd seen the Potter films with my daughter and always thought Rupert was truthful as Ron Weasley.
There's something ordinary and centred about him, and in this world of Mojo you want that grittiness,' Rickson told me.
He noted that he'd spoken to David Yates, director of the final four Potter pictures. Rickson recalled that Yates had told him Grint had ˜hidden depths' as a thespian.