J.K. Rowling Confirms Potter Play: Harry to Fly Onto Floorboards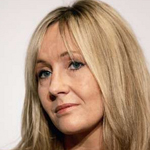 Dec 20, 2013
Today on her Facebook page, J.K. Rowling confirmed a story that appeared in the Daily Mail claiming that a play based on Harry Potter's years as an orphan in Surrey would be winging its way to a UK stage. It will be based on Harry's "early years as an orphan an outcast…featuring some of our favourite characters from the Harry Potter books, this new work will offer a unique insight into the heart and mind of the now legendary young wizard. A seemingly ordinary boy, but one for whom Destiny has plans…"
J.K. Rowling will be a co-producer on the project (also producing are Colin Callender and Sonia Friedman, the latter of whom is a producer on the hit Book of Mormon) and will collaborate with an as-yet-unnamed writer on the play but will not write the script herself. She is quoted on her Facebook page with the following:
Over the years I have received countless approaches about turning Harry Potter into a theatrical production, but Sonia and Colin's vision was the only one that really made sense to me, and which had the sensitivity, intensity and intimacy I thought appropriate for bringing Harry's story to the stage. After a year in gestation it is exciting to see this project moving on to the next phase. I'd like to thank Warner Bros. for their continuing support in this project."
Writers and directors are now being considered, and the project will move into development in 2014. As always keep tuned to Leaky for the latest!