Emma Watson to Present at the Academy Awards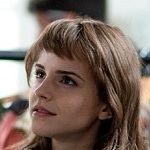 Feb 24, 2014
The official Academy Awards site has released the names of everyone who will be presenting at this year's Academy Awards and this year the list includes actress Emma Watson.
Readers will recall that last year Dan Radcliffe presented at the Academy Awards, alongside Twilight actress Kristen Stewart.
This year, the Academy Awards will be held on Sunday, March 2nd.