Video: Dan Radcliffe in "The Simpsons"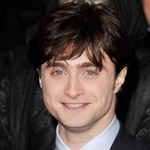 Mar 06, 2014
Dan Radcliffe will be voicing a character on an upcoming episode of "The Simpsons" and a video showing his character, Diggs, and of Radcliffe in the recording studio has been made available online. You can watch it here or below.
The episode will air this Sunday, March 9th.
Thanks to SnitchSeeker for the tip.