Live Coverage of the 2014 Quidditch World Cup on Pottermore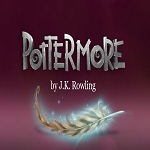 Apr 15, 2014
We have some really exciting news from Pottermore: J. K. Rowling is adding new content to the site about the current Quidditch World Cup as it takes place in real time. Information about the opening ceremonies and the first match, which was between Norway and the Ivory Coast, can be viewed in the newly opened area of the Daily Prophet offices, which is in Diagon Alley. The reporting was done by none other than Ginny Potter:
Hot off the press! Reporting from the Patagonian desert for the Daily Prophet, Ginny Potter brings you the latest news of the 2014 Quidditch World Cup.
Visit the Daily Prophet offices in Diagon Alley, recently opened on Pottermore.com, to read all about the opening ceremony of the tournament, and why it is bound to reignite the debate about restricting mascots ˜to herbivores, creatures smaller than a cow and nothing that breathes fire'.
Find out why the Argentinian Council of Magic has come under fire from Chief Consulting Magizoologist, Rolf Scamander, and read his exclusive interview with the Daily Prophet.
You can also read the report from the official Daily Prophet Quidditch correspondent, Ginny Potter, about the eventful first match of the 2014 Quidditch World Cup between Norway and Ivory Coast, which was played on Sunday. The last time these two teams met, the match lasted for five days. Find out which team was victorious this time around, and read more post-game analysis.
Visit the Daily Prophet offices in Diagon Alley on Pottermore.com to read this exclusive writing by J.K. Rowling. Remember to keep an eye out for more reports from the Patagonian desert!