Alfonso Cuaron Has No Plans to Direct "Fantastic Beasts"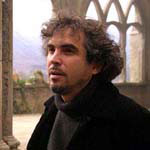 May 25, 2014
Unfortunately, rumors that Alfonso Cuaron would direct "Fantastic Beasts and Where to Find Them" turned out to be just that. The "Prisoner of Azkaban" director was recently interviewed about his upcoming projects and said that he currently has "no plans of any kind":
"It was a very beautiful experience for me. I have a lot of love for that universe and I tremendously admire J.K. Rowling, but today, for the present, projects based around lots of visual effects don't attract me. I'm coming out of a five-year process of doing visual effects and now I sort of want to clean my palate of that a little bit," the director said.
You can read more here.