PotterCast 255: Equality FTW!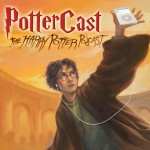 Oct 08, 2014
New PotterCast! It's not about those dang tweets of JKRowling's – that's coming soon. While we wait to tear apart that bit of juicy Fantastic Beasts news, we have a very special episode about an organization we haven't discussed in detail in seven years here on PotterCast. Seven years! Insane. The HPA has been flourishing in that time and now has become a global organization that turns fans into heroes.
Learn about how the organization has been changing the world, how fans are becoming heroes, and how you can help right now by going to EqualityFTW.org and getting some kick-ass stuff.
We also talk about Emma Watson at the UN, the future of the Leaky Cauldron and PotterCast…and more! Special host Paul DeGeorge joins in, and we hear from several more members of the HPA!
Update your iTunes feed (which you can subscribe to at this link) or download the episode right here! And, we'll be back with another episode very soon!