Daniel Radcliffe Filming a new Project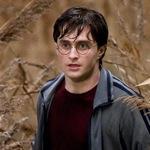 Mar 11, 2015
Daniel Radcliffe began filming for his upcoming project, Now You See Me: The Second Act, in Macau. The movie is a sequel to the 2013 hit, Now You See Me, that followed a group of illusionists as they pulled off a major bank heist and awarded their audience with the money. Many of the star-studded cast (Dave Franco, Mark Ruffalo, Morgan Freeman, Michael Caine, and Jesse Eisenberg) has returned for the second movie, which introduces Dan as a new character named Walter. IMDB currently does not support any official plot synopsis at this time, though rumors are circling. Macau News reported the filming of the new project, warning local citizens:
Shooting for a Hollywood film is taking place in Macau today, forcing the city to temporary shutdown roads, bus stops and meter parking spaces in the city centre and Macau Science Centre from today until next Thursday, the Transport Bureau (DSAT) said in a statement on Tuesday. The bureau urged residents to be aware of the special road arrangements made for the shooting of the film from today until next Thursday.
 
The bureau said that Rua da Felicidade and an area around the Sao Domingos Municipal Market would be closed from tomorrow and Friday from 8 p.m. to 2 a.m. for the shooting of the film.
 
The roads around Macau Science Centre will be closed tomorrow, Friday and next Wednesday from 2 p.m. until 9 p.m. and bus stops there will also be suspended.
 
The area around Lan Kuai Lau (Rua das Estalagens), the old quarters just off Largo do Senado, will be closed next Wednesday and next Thursday from 12 noon until midnight… [T]he Facebook page of "Simply Daniel Radcliff" posted earlier this week that "Now You See Me 2 filming in Macau from March 12 – March 18".

According to previous media reports, the sequel, directed by Jon M. Chu, will have a scene shot in Macau when Harry Potter star Daniel Radcliff and Taiwanese singer/actor Jay Chou meet. The reports also said that some of the local scenes will be shot at a Sands casino.