Lumos Receives Award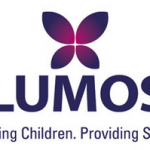 Jun 18, 2015
Lumos tweeted that they have been awarded the Charity Award of International Aid and Development for their work in Moldova. Lumos is working in Moldova to create an Inclusive Education program. This program works to ensure that kids with disabilities have equal access to "universal services," such as education. Lumos believes that this is a crucial step in ending the institutionalization of children. Lumos discussed their work in an article on their web page a couple of years ago:
During a conference in November 2013, Lumos and the Ministry of Education in Moldova were able show that developing these much-needed services is achievable.

The conference brought together 200 policy makers, teachers, government officials, education specialists and professionals from non-governmental organisations to highlight not only the achievements made in Moldova, one of the poorest countries in Europe, but highlight the crucial link between inclusive education, deinstitutionalisation and the reform of services for children and families.

Participants were also able see the services for themselves and were able to take part in the inaugural opening of two resource centers for inclusive education in Ialoveni region.  They also heard from a number of the 570 children who had left residential institutions, who are now growing up within families and are now accessing education in their community and alongside their friends and peers.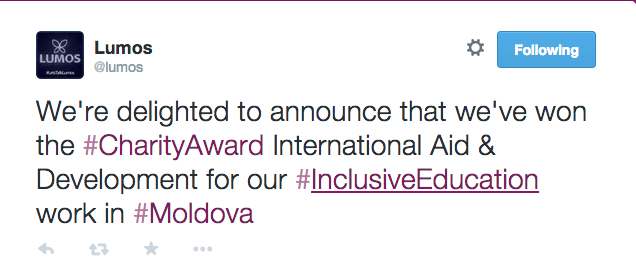 If you would like to donate, or support Lumos in any way, please visit Lumos' website. Please join us here at Leaky in congratulating all those who dedicate their hardwork and efforts to Lumos, as well as J.K. Rowling.