J.K Rowling reveals new content on the Dursleys via Pottermore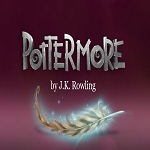 Jun 23, 2015
J.K. Rowling has taken to Pottermore to release new content about the Dursleys in celebration of Dudley's 35th birthday today. This was in line with the reveal of new content in Deathly Hallows chapters on the interactive reading website. Time reports:
'Rowling gave insight into the backstory of Vernon and Petunia, including the origin of their names, both first and last, and their relationship to Harry's parents James and Lily.'
Time also includes information on how to get to the new content:
'In order to access the latest information on Pottermore, fans must first head to the Cupboard Under the Stairs, where the Dursleys kept Harry at number four, Privet Drive. As alohamora won't work to unlock the new text, fans might want to look at the side table outside the cupboard first.'
Rowling comments on Petunia's parting words to Harry:
'Although some readers wanted more from Aunt Petunia during this farewell, I still think that I have her behave in a way that is most consistent with her thoughts and feelings throughout the previous seven books … Nobody ever seemed to expect any better from Uncle Vernon, so they were not disappointed.'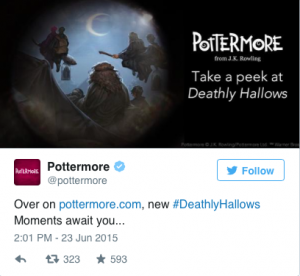 These are very exciting additions to Pottermore, which still continues to expand. If you don't fancy the hunt, read in more detail about the additions in SnitchSeeker's article here.