Happy Birthday Matt Lewis and Dobby!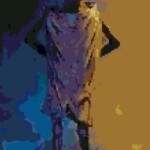 Jun 27, 2015
Matthew Lewis (Neville Longbottom) celebrates his 26th birthday today! Yes, it is today. According to Twitter, Matt said he had been getting many great birthday wishes from the Harry Potter clan and "Emma Watson and Co." With this remark, J.k. Rowling rushed to giver her wishes…all to which Matt said thank you, but they were all a day to early. Please join us in wishing Matt a happy birthday, on his actual birthday :).
The Harry Potter universe also honors Dobby, our favorite brave and loyal house elf today. It too is Dobby's birthday. We are not quite sure how old Dobby would be, but we take this time to remember him and the many times he tried to save Harry (bludgers, brick walls…and of course a rescue from Bellatrix). Pottermore is asking for fans' favorite Dobby Quotes in celebration of this wonderful house elf. Please join us in wishing Dobby a Happy Birthday.