Happy 80th Birthday, Jim Dale!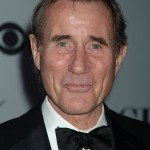 Aug 15, 2015
Today marks the 80th birthday of Jim Dale – narrator of the U.S. Harry Potter audiobooks, video games and interactive 'extras' in the DVDs.
Dale also appears in the Carry On films, Pete's Dragon and has won various awards, including a Tony Award (for Barnum on Broadway), two Grammy Awards for narrating (in 2008 and 2001) and ten Audie Awards. He was honoured with an MBE in 2003 for promoting English literature for children.
Join us here at The Leaky Cauldron in wishing Jim a very happy 80th birthday!