J.K. Rowling addresses Race in "Fantastic Beasts"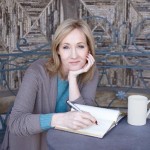 Aug 27, 2015
The controversy over the whiteness of the Harry Potter series, especially in the upcoming Fantastic Beasts and Where to Find Them films. Hypable recently posted an opinionated editorial on Fantastic Beast diversity–giving their reasoning for why the new movies series did not have to be all white. They addressed the historical accuracy of the films and why the subject of diversity matters within the Harry Potter franchise and the movie industry as a whole. The article can be read in full here.
Hypable isn't the first news source to release a viral post about this topic. YouTuber Dylan Marron released a video completion of all lines spoken by actors of diverse nationalities. Of the thousands of minutes within the series, this video totals about six minutes for non-white actors.
It is true that the entire cast, that we know of, in Fantastic Beasts so far, is white. As we can see from IMDB's listings.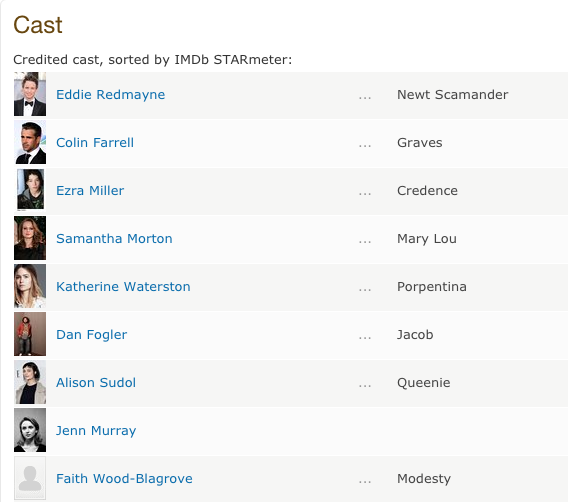 Even the new addition to the cast announced last week, Jane Perry (World War Z, The Three Musketeers), does not add any diversity to the cast.
J.K. Rowling addressed this issues, as it's ever-growing presence on the internet came to her attention. She reminded us that the question at hand is an important one, but to remember that we do not have a lot of information on the Fantastic Beast films, and we are not to make judgements until the films are released and we have viewed them.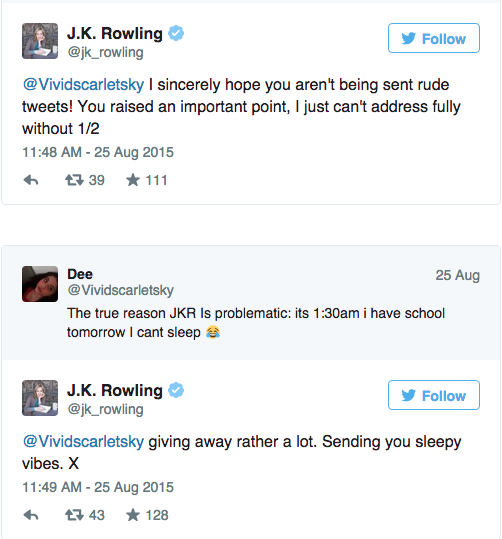 "I sincerely hope you aren't being sent rude tweets! You raised an important point, I just can't address fully without giving away rather a lot."
J.K. Rowling has been a producer for many of the Harry Potter films, and is the screenwriter for Fantastic Beasts. We have no doubt that her input and opinions are valuable and highly influential within the film industry. As Jo is known for her compassionate manner, and standing up for civil/human rights, we have no doubt that she will continue to implement the same moral principals, which she abides by personally, within her franchise.