Harry Potter Lipsticks cast Makeup Magic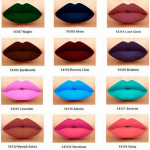 Aug 29, 2015
LA Splash, a cosmetic company in Los Angeles, has created a line of Harry Potter inspired liquid lipsticks. The vibrant colors of the lipsticks are named after many of our favorite characters in Harry Potter, as well as shades for Nagini and "Spellbound."
The collection is composed of the most wild colors, as well as some classic deep reds and nudes. Since introducing the collection through their Instagram, LA Splash has been filling up their Gringotts vaults. Huffington Post reported:
The collection includes deep reds and nudes, but in true Potter fashion, also boasts some wild colors, like a sky blue and lavender (appropriately named, well, Lavender).

As with anything the HP series touches, the lipsticks have turned to gold, selling out on the brand's website and prompting it to "frantically increase capacity." 

And at $14 each, they won't break the Gringotts Wizarding Bank, either.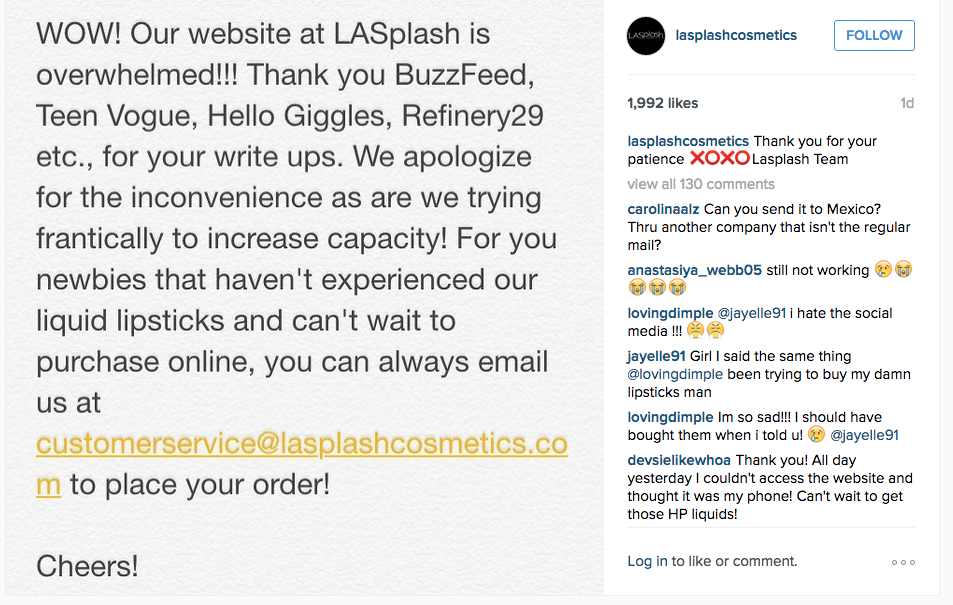 From the LA Splash Instagram and website, here is a look at this magical makeup.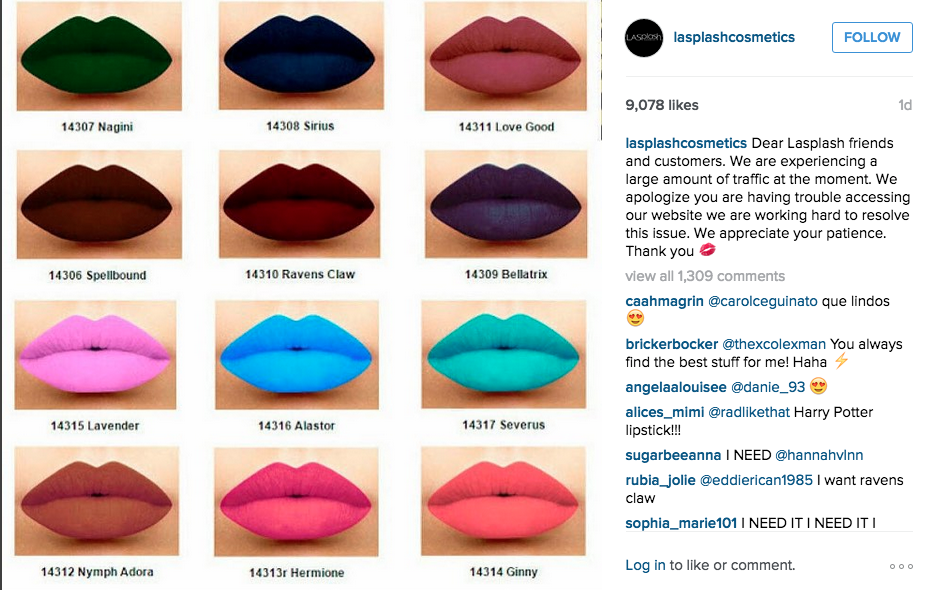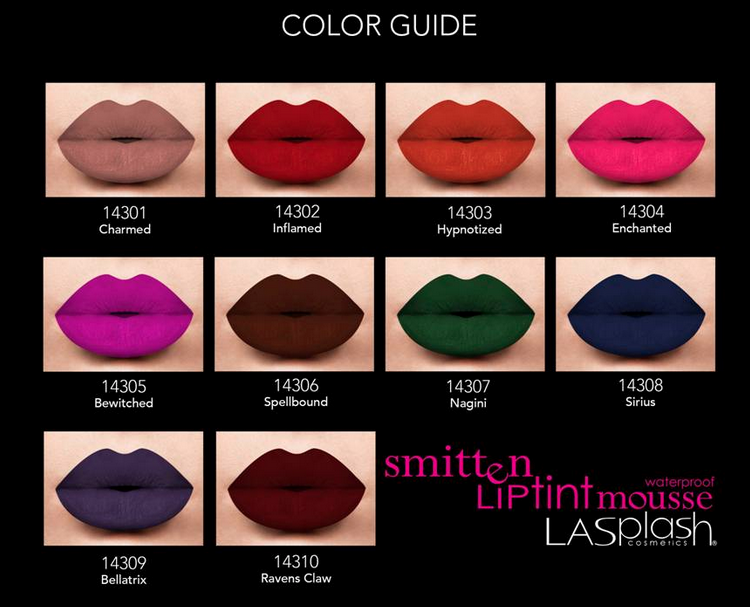 These lipsticks are selling out rather quickly, but LA Splash is doing their best to meet the high demand. Bellatrix seems to be a particularly colorful shade, and is currently sold out. We have no doubt more Bellatrix will be available soon. If you wish to purchase these lipsticks you can find them on the LA Splash website, here.
To see more photos of real models wearing the lipsticks, please visit the LA Splash Instagram page.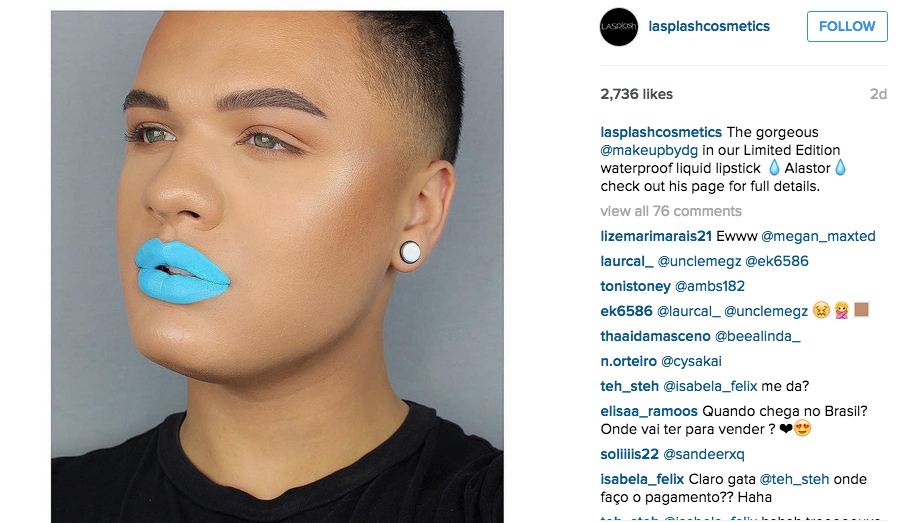 Model sporting the "Alastor" lipstick shade.