Enhanced "Harry Potter" E-Books now Available through Apple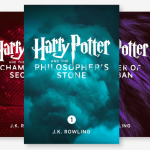 Oct 08, 2015
This morning, Apple released enhanced editions of the Harry Potter ebooks–now available to download on iBooks. J.K. Rowling tweeted about the release, saying she was "thrilled" with the "beautiful" enhanced editions of the books.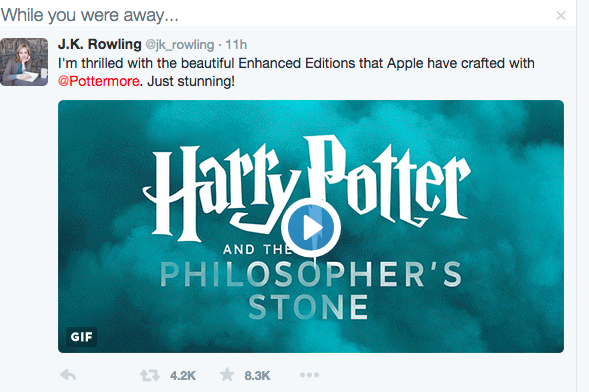 The enhanced editions of the Harry Potter ebooks resemble the new illustrated editions of the physical Harry Potter books, by Jim Kay. In collaboration with Pottermore, the Apple iBooks are now not only print text on a screen, but include artwork, animations and interactive features (like catching the Golden Snitch with your fingers as it flits across the page), and above all, the extra storylines and informational tidbits J.K. Rowling has released on the old version of Pottermore over the years.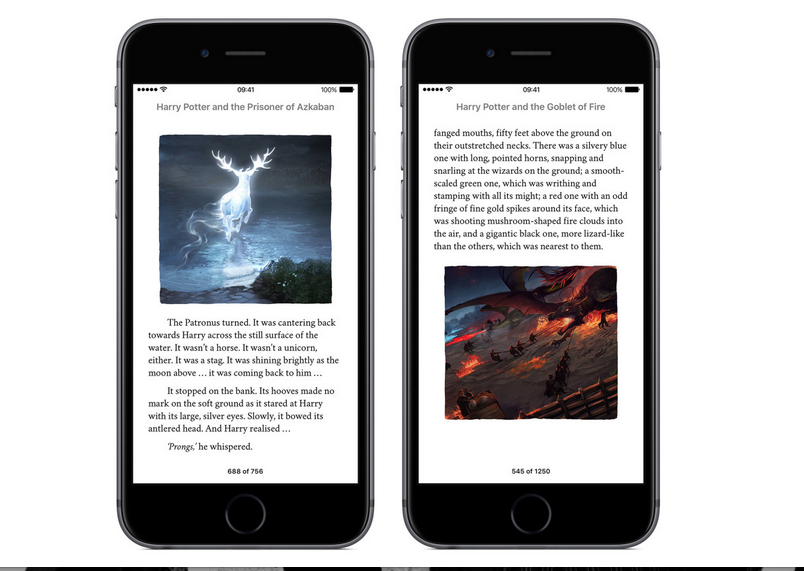 It sounds to us like there a footnotes and annotations added to the book as you read, which makes accessing the "HarryPotter Extra" Pottermore-released content from J.K. Rowling much more conveniently accessible. Almost as if the books themselves have been "encyclopediafied."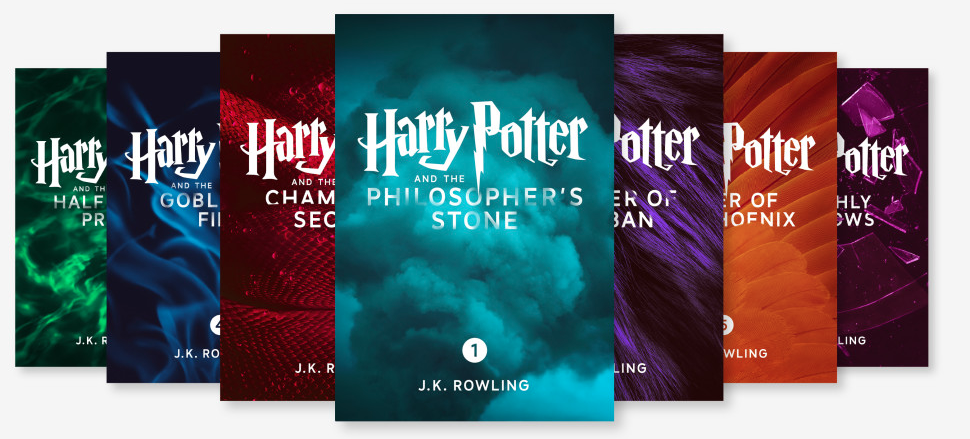 Of course, the ultimate insider, Pottermore's news correspondent, had the first scoop on these new books. Reporting inside details, and quotes from executives about the creative process behind these new ebooks. Pottermore reports:
Every detail was meticulously planned to fit Harry's world without pulling focus from the text itself, from the custom-designed, lightning-inspired capital letters (in a font called 'Fluffy') at the beginning of each chapter, to the detailed depiction ofMalfoy Manor. Each element is created with magic in mind, not just convenience – although I can still fit all seven volumes into my handbag.

There's an animated Golden Snitch that flits across a page in Harry Potter and the Philosopher's Stone (please tell me if you can catch it with your fingers; I tried and I tried but I couldn't). There's a Mountain Troll absent-mindedly clubbing the paragraph below, there are fires that flicker, portraits that move and smoke that billows beautifully. Each detail is a subtle, deliberate decision to complement the imagination of J.K. Rowling's wizarding world. Some of them I'd seen on pottermore.com, others are sparkling new.

A production executive from Pottermore was able to tell me a wee bit about the creative process: 'Every decision is about the text. We're always mindful of the narrative tension – sometimes it's appropriate to allow the reader to take a look around the wizarding world and put an explanatory picture of a Hinkypunk in their peripheral vision.'

'Sometimes, in moments of tense action and grave peril, that would be completely wrong. The team took time together, out of the office, in a secret space in London to develop ideas. For the covers, for instance, we started with over 100 different treatments and over the next few months, whittled that down to 11, then three and finally down to one look that we all love.'

Repeat that process over and over for all 223 'enhancements' in this book.