Logo for 'Fantastic Beasts and Where to Find Them' Released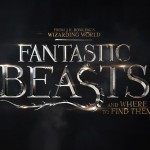 Nov 03, 2015
Pottermore have just revealed the official designs for the Fantastic Beasts logo, along with 10 international versions and the promise of 'more local language title treatments' to come in the next few weeks.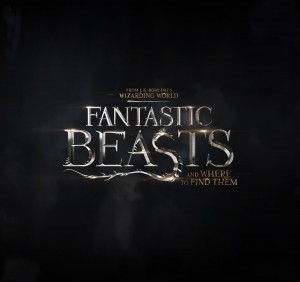 They have also released 'Secrets of the Fantastic Beasts Logo', an exclusive interview revealing more about the design:
' The designers remain tight-lipped on potential spoilers, but can reveal that the 'S' was inspired by a creature that does appear in the film.

'The logo is a blend of beasts, it's not just one takeaway. When we arrived on idea for the 'S' it excited us. So we thought there must be a way to accent these other letters with claws or ribs — hints to other beasts, while this one is the logo's centrepiece.'

And as you may have heard, Fantastic Beasts is set in the Roaring Twenties – a fertile playground for any creative team. So with the backdrop of the Jazz Age within grasp, was it tempting to go for a full-on period piece with the artwork?

'If you think of New York in the 1920s you have Deco architecture, the subway systems and this kind of a burgeoning metropolis. The Roaring Twenties has a visual identity that you can borrow from, and what would that world look like through the lens of the J.K. Rowling's mind? You want the logo to feel iconic and timeless. So while Deco and the 1920s setting are things to think about, we don't know exactly where the story is going to take us.'
You can take a closer look here!