Are these the New Harry Potter POP! Vinyls?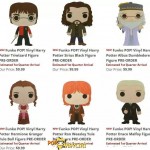 Nov 11, 2015
The concept art for a second wave of Harry Potter POP! Vinyls has just sprung up online!  The original lineup was released this past July, but some notable characters, like Dobby, Luna, Neville, and Sirius, were missing. Not for long, it appears! While there has not yet been an official statement from Funko (the makers of the figures) announcing new additions, these designs were posted today by popvinyl.net: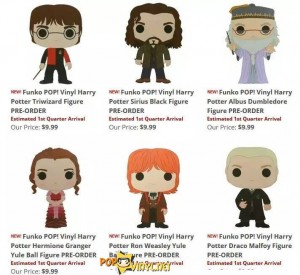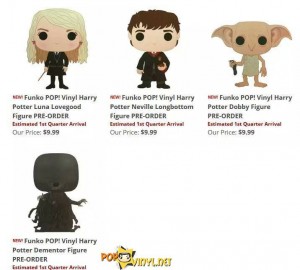 Though we do not yet know whether or not these images are official, if they are, ten new additions to the collection will be on the way. The above images show Harry dressed for the Triwizard Tournament, Sirius Black, Dumbledore in lilac robes, Hermione Granger and Ron Weasley (as separate figures) dressed for the Yule Ball, Draco Malfoy, Luna Lovegood, Neville Longbottom, Dobby (holding a sock!), and a Dementor.
Here are the original figures, which were released last July, and are available for purchase in stores and on Amazon: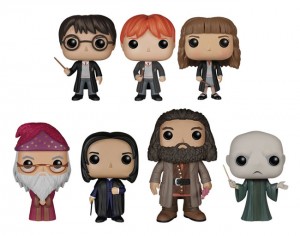 Keep your eyes peeled for an official announcement about the new releases! Are there any other character figures you hope Funko releases in the future? Let us know in the comments!