"Fantastic Beasts" to be most like "Goblet of Fire"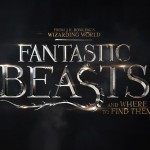 Nov 21, 2015
Entertainment Weekly seems to have all the secrets to tell about Harry Potter-spin-off series, Fantastic Beasts and Where to Find Them, and is releasing them one by one.
With this weeks 10th Anniversary for Goblet of Fire, EW decided to release another tidbit from their exclusive inside knowledge of the secretive Fantastic Beasts films. David Heyman told EW that the new Harry Potter spin off series is most comparable to Goblet of Fire. EW reports:
"[Fantastic Beasts has] got the charm of the fourth," Heyman told EW exclusively. "It's like the fourth. Mike talked about the fourth as being like an Indian musical — and it's not that, but it's got the humor of of that film. It has the romantic comedy, that fish-out-of-water humor, that very human, natural character comedy. And now David is always looking for truthful, human moments, it's never just a gag, he's grounding [the storytelling moments] in a reality. [Beasts] is very funny, it's got a big heart, and there's darkness too." 

For more on Beasts, see our exclusive photo gallery and learn the six surprising things we learned on the set. 
Now that we think about it, between the darkness of the Tournament, Voldemort's return, Ron and Harry's feuding through most of the film, and lots of death…there were some funny moments in Goblet of Fire, with a little hint of romance.
Needless to say, Heyman's description of the films make us even more excited to see the masterpieces that will be created with this series. And the best part? Unlike Goblet of Fire, there is no book these films are adapted from so there is no room for royally botching an adaption. There is even less room for imperfection with J.K. Rowling at the screen writing helm. With a fantastic script, and a great beastly cast, these films are sure to be enchanting!